Bully sticks, being made of pure beef, do not tend to last very long. If you feed them to your dog or puppy often then it can become pretty expensive very quickly. Store prices for bully sticks can seem expensive so it makes financial sense to want to buy your bully sticks wholesale.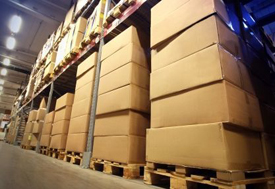 Luckily bully sticks are known to be very hardy and have a long shelf life so they are perfect items to buy in bulk. They should be good for at least two years, but realize that they could have been sitting on a warehouse shelf for 6 months before you get them so.
The good news is that when you buy wholesale bully sticks from a popular online store then they are likely to have a high turnover of stock so there is less chance that they have been in storage for very long.
Some of the more popular manufacturers of bully sticks are Merrik, Red Barn, Bones Galore, Bone Buddies and Natures Variety.
7 Tips to Buying Bully Sticks Wholesale for Big Savings
Tip 1 – Start Small
Before you buy bully sticks wholesale for the first time it is a good idea to buy a smaller sized package first and see how your dog reacts to them. Check the quality of the bully sticks, make sure that they aren't too smelly, that your dog likes the taste and that they do not cause any digestion problems. Decide whether you want odor free bully sticks or not.
Always buy quality bully sticks. As with most things in life, you get what you pay for. Quality bully sticks last longer before spoiling and you know that you are giving your dog a safe product.
Purchasing a bulk order of bully sticks for dogs only to have them remain untouched is not a smart move.
Tip 2 – Group Buys
Find some neighbours that use bully sticks for their dogs as well and then place a bulk order and share the costs. This will keep the price down compared to buying smaller packets of bully sticks. You can then share them out together.
Tip 3 – Free Shipping
Another tip would be to look for stores that offer free shipping. You can soon save plenty of money this way and you are more likely to get free shipping when you buy wholesale bully sticks in bulk.
Tip 4 – Choose the Correct Size
Buy a bully stick size that is appropriate for the size of your dog, the larger the better as the small 4 inch variety can soon be consumed by an over active puppy.
Tip 5 – Buy Online
Buy Online. Most online stores have lower overheads than your local high street store and this enables them to keep costs down. The also tend to bulk purchase as well because they rotate stock much quicker than small stores. This allows then to pass on these savings to the consumer.
Tip 6 – Check for Discount Codes & Promotions
Another way to save some money is to look around the internet for discount codes such as the  Best Bully Sticks coupon.
Tip 7 – Lowest Price Guarantee
Buy from a store that offers a lowest price guarantee. This way you are sure to get the lowest price especially if you can combine it with a discount coupon.
Where Can I Buy Bully Sticks Wholesale?
There are several online stores that offer bully sticks for dogs. One of the most popular and cheapest places to buy wholesale bully sticks in the USA is Best Bully Sticks.
If you live in Canada, UK or Europe you can get wholesale bully sticks from Amazon
So just to recap. Buy you Bully Sticks Wholesale with a discount coupon and free shipping to save the most cash.